Shine bright like a diamond! (Or don't, but if you don't, you're missing out!)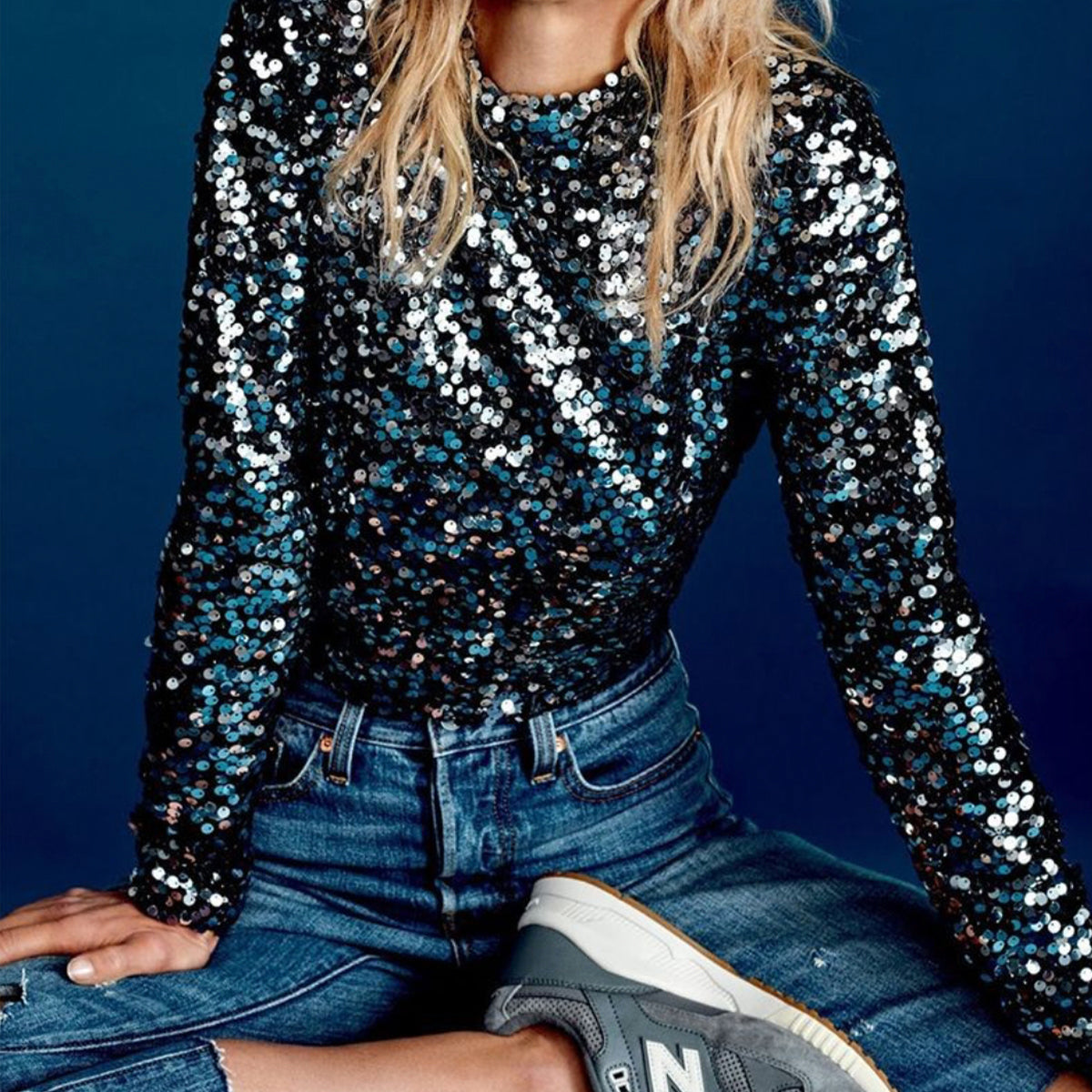 "I love the style, I just don't like the shiny bits!" - customer to me 


"The shiny bits?" - me (hiding my disappointment, in a high pitched, forced-to-sound-light-hearted voice) 


"You don't like sequins?" - me again


"Seriously?" - again....me


It is common knowledge amongst friends and long term customers - and customers who have become long term friends....that I am a little sequins crazy. Call me a magpie. Call me an expert. I cant explain it - but I can't live without them! 


I'm as casual as possible in most aspects of my fashion life. Just ask my boyfriend - he will tell you a sad story about how I have never worn a dress on any single one of our dates (yeah we are old school - we still plan and go on dates!) What I will wear on any day or night of the week to glam things up - are sequins. Jackets, t-shirts, beanies and shirts. I have them all. And I am constantly on the lookout for more whenever I travel. 


Sequins are an easy way to make an effort without really making an effort at all! They do all the work for you by simply shining bright like little diamonds of colourful happiness! 


Not sold? Here's how;
I think the biggest misconception people have is that sequins are for special occasions or evening wear only. Wrong! I often wear sequins in the day... It's all about how you dress them down and carry them off. It's like adding an attitude of confidence and fun to any outfit. 


Have a look at these images from the Pinterest board I am most dedicated to and tell me I'm wrong !


Its easy to transform your every day look with just the slightest bit of bling. A birthday dinner, an important meeting girls night, a party.


You know that famous quote that people who are saving the earth sign their emails off with "be the change you want to see in the world"? Well Lady Gaga said "And now, I'm just trying to save the world, one sequin at a time." And I have to agree with her!
Join the movement! See you there!