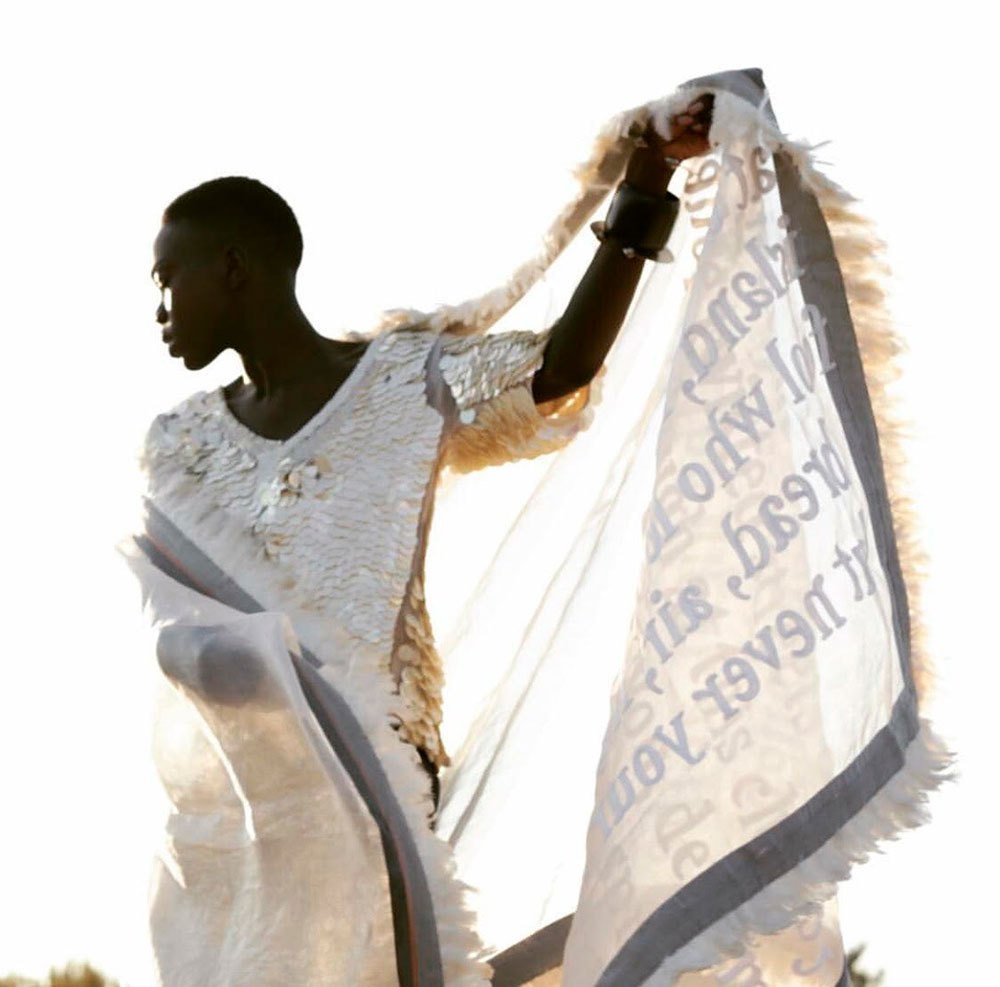 I had the privilege of meeting Karien Belle, a South African born designer come global girl, a few years ago at Madison Boutique and immediately fell in love with her style. I absolutely adore my Poetry scarf from her handmade, Poetry Collection, each a unique work of art with an inspiring message to wrap around yourself this spring.
I asked Karien how her business came about:
"It was a chance encounter really, I was walking down the streets of Dehli and came across a curious alley where I found this manufacturing house for small designers. I had already started a jewellery collection and it was going well but I had this new idea to work with embroidery and poetry so I thought why not take a look. A couple that had opened this factory had an ongoing project with a NGO. Their factory is completely fair-trade based and employ widowed Indian women as well as AIDS sufferers to do the finishing touches on their stitching and embroidery. The couple explained to me that the factory was one of the only ones in the area that had salary based employees. Sometimes the workers with AIDS had days when they felt too weak or ill to work but needed a consistent income and sometimes they needed doctors on site to check in and see to their health. I knew that it was the right fit – I always try to stay tuned in and listen to a strong feeling when it comes into my life. It has now been about 9 years since that first encounter and it all started with a small production of only 35 scarves."
Tell me a little about how the scarves are made...
"My collection is produced in a fare trade unit employing widows and HIV positive ladies, my team work under great conditions and are very well cared for. All collections are unique, handmade and not two pieces are the same. Most fabrics are hand loom, meaning handwoven and I try to use only natural dyes where possible."