The bag you really need, the MISSIBABA Rumpus Tote!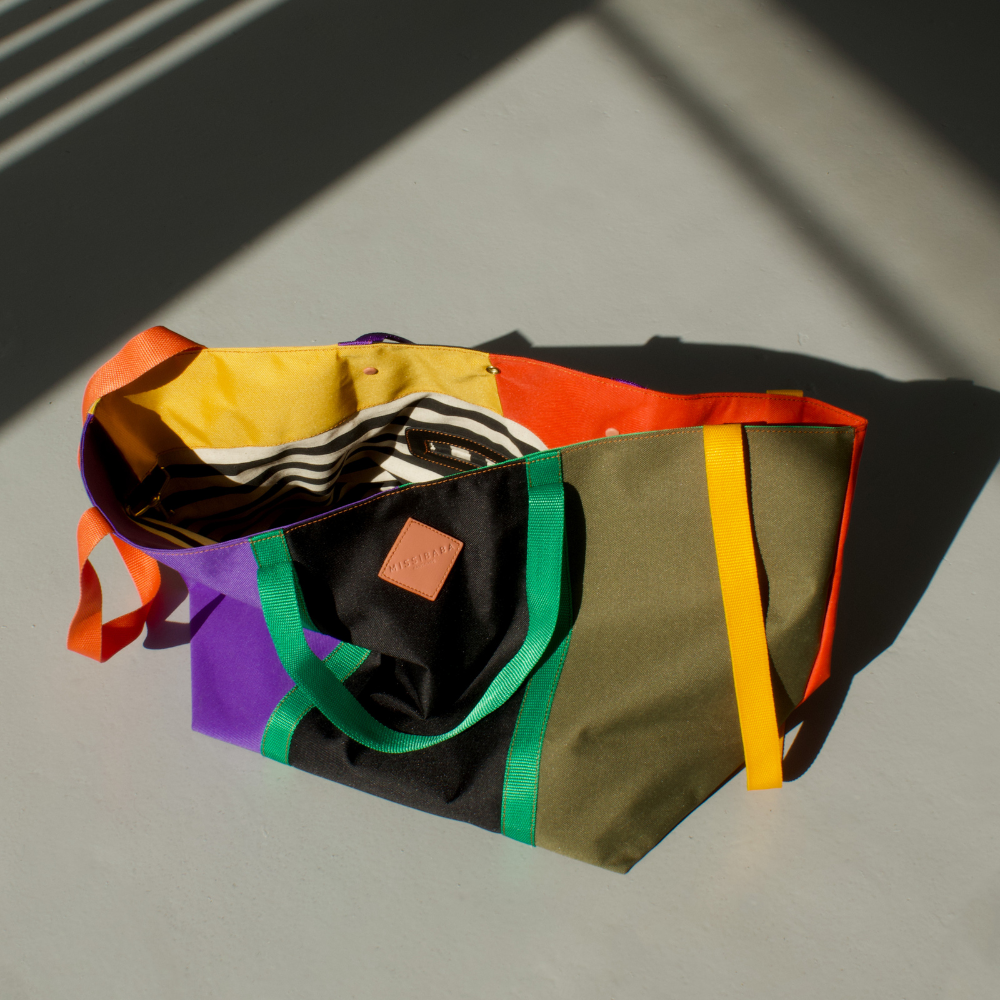 Led by artist Chloe Townsend, each MISSIBABA creation is handmade by a highly skilled team of artisans with a focus on bringing joy. Handbag dreams take form in a vibrant studio overlooking Table Mountain in Cape town, South Africa.
Rumpus Holdall Tote - the tote bag that quite literally holds all. A gorgeous oversized tote bag with a combination of contrasting colours. Brighten up your everyday with this MISSIBABA gem. 
xMB