SurThrival Kit & Giveaway ☁️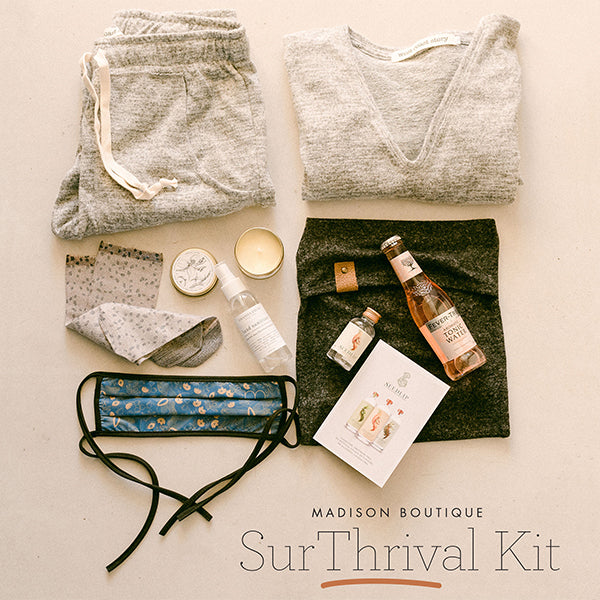 Self-care, Because You Have To Nourish To Flourish...
And we've got you covered with all our favourite must-haves curated into an essential stay-at-home luxury SOS SurThrival Kit. Available via both our online and Constantia store. To celebrate the launch of our new line we are giving away a set worth R1650 to one lucky person! Spread the self-care love and forward this on to a friend. Winner will be announced via email on 1 August 2020 so don't forget to sign up.
To enter simply:
Follow us on Instagram 
Subscribe to our Newsletter
Included in the kit is:
A cozy heather grey jogger top and bottom set featuring a relaxed fit in luxurious combed cotton with the softest handle and finished with a soft tape drawstring.
A pair of YAYA metallic and stretchy socks to add a little sparkle to your step.
Ginger Cake Amanda-Jayne candle with the rich, warm, and seductive fragrance of sweet vanilla and ginger pudding with soft citrus undertones.
Amanda-Jayne hand sanitizer, made from natural alcohol infused with rosemary, lavender & eucalyptus essential oils.
Distilled non-alcoholic gin and tonic to ease you into the new normal.
Madison face mask with tie strings.
Kisses,
Miss M