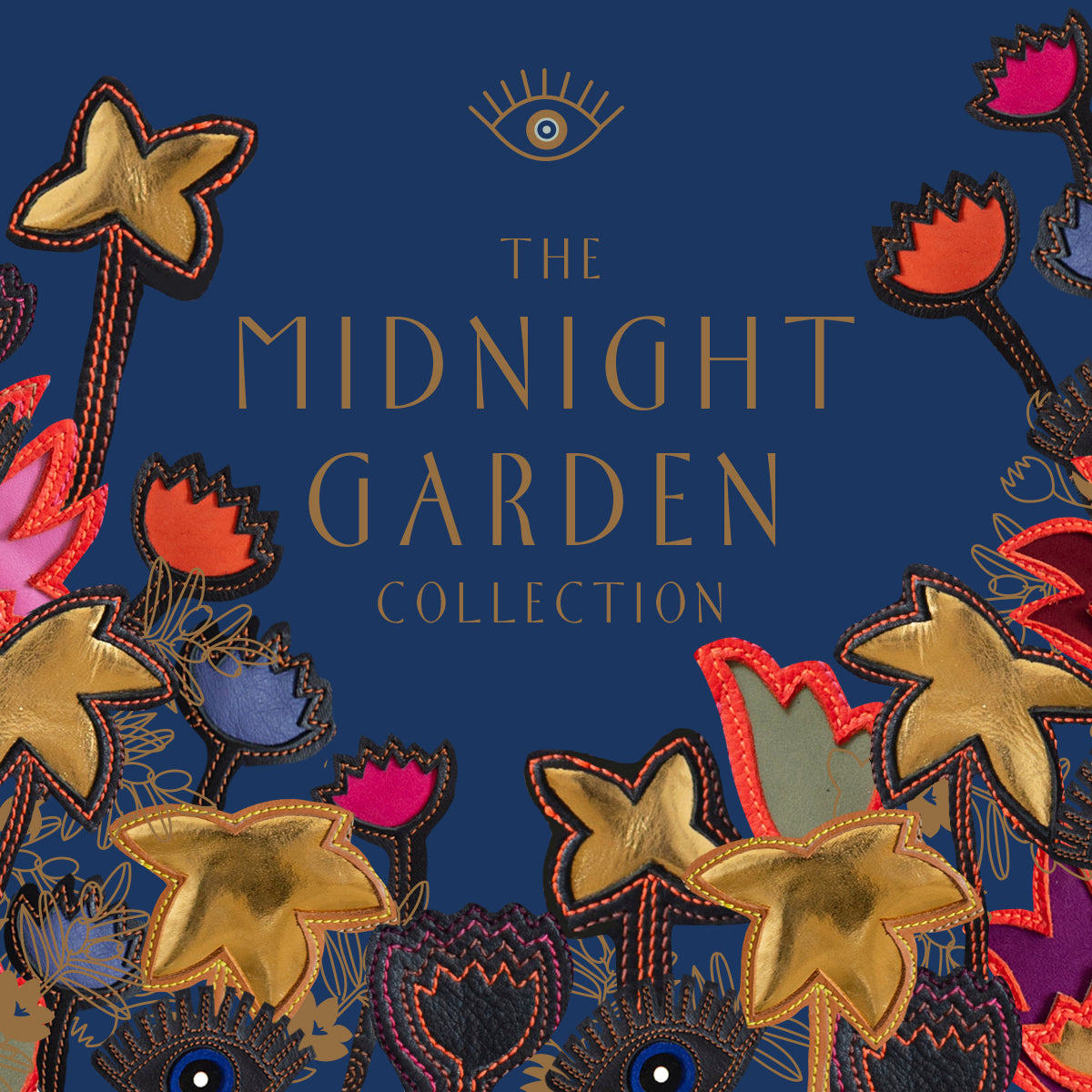 There are three creative and inspiring women; Madison Boutique owner, Debbie Goldstein, Missibaba Founder & Designer, Chloe Townsend, & Art Director, Daley Muller.
Intricately detailed butterflies and plants merge beautifully with surprising splashes of navy, gold, red, and sage to deliver a collection that is at once unexpected and delightful. Handmade in limited editions, these are flying out so grab one if you can!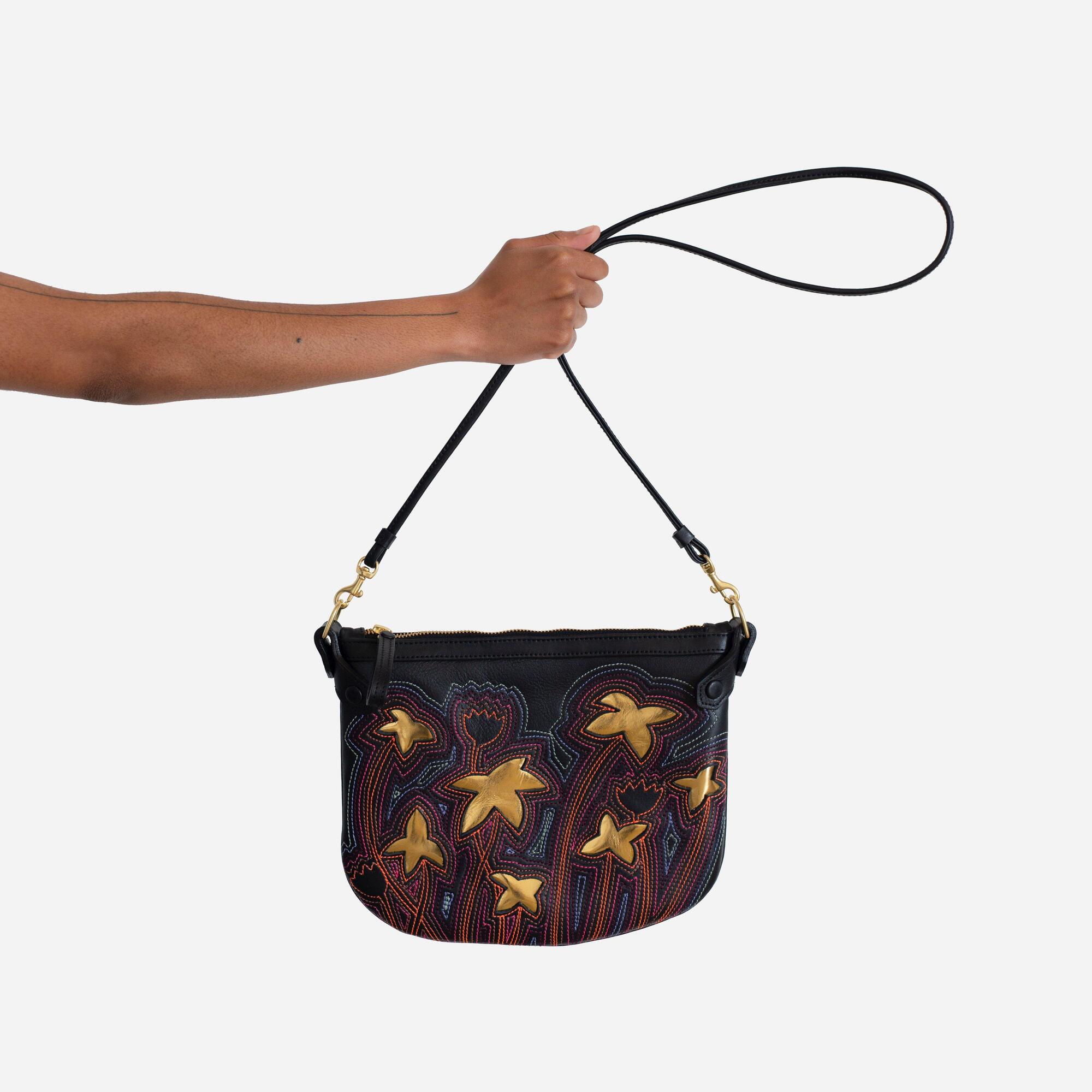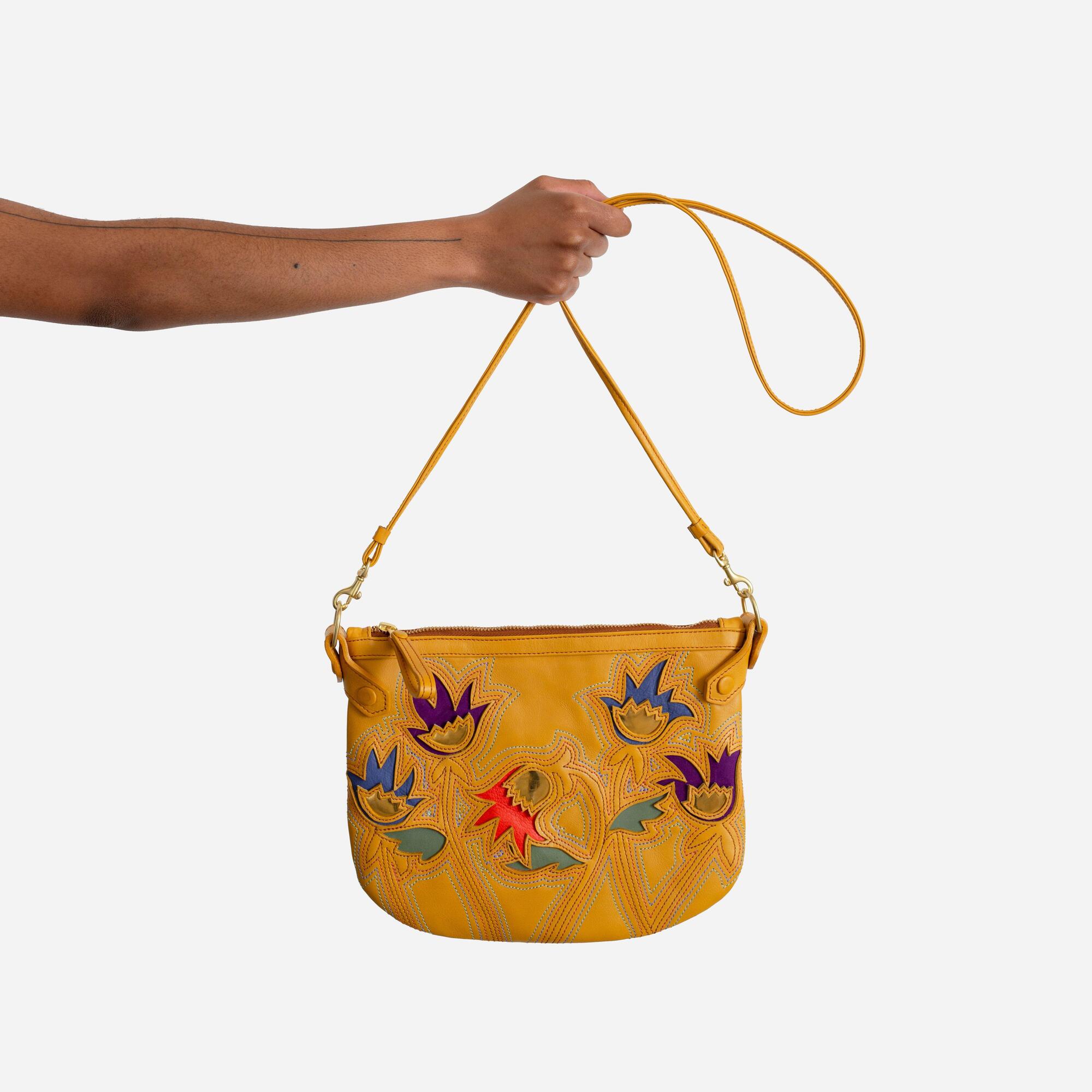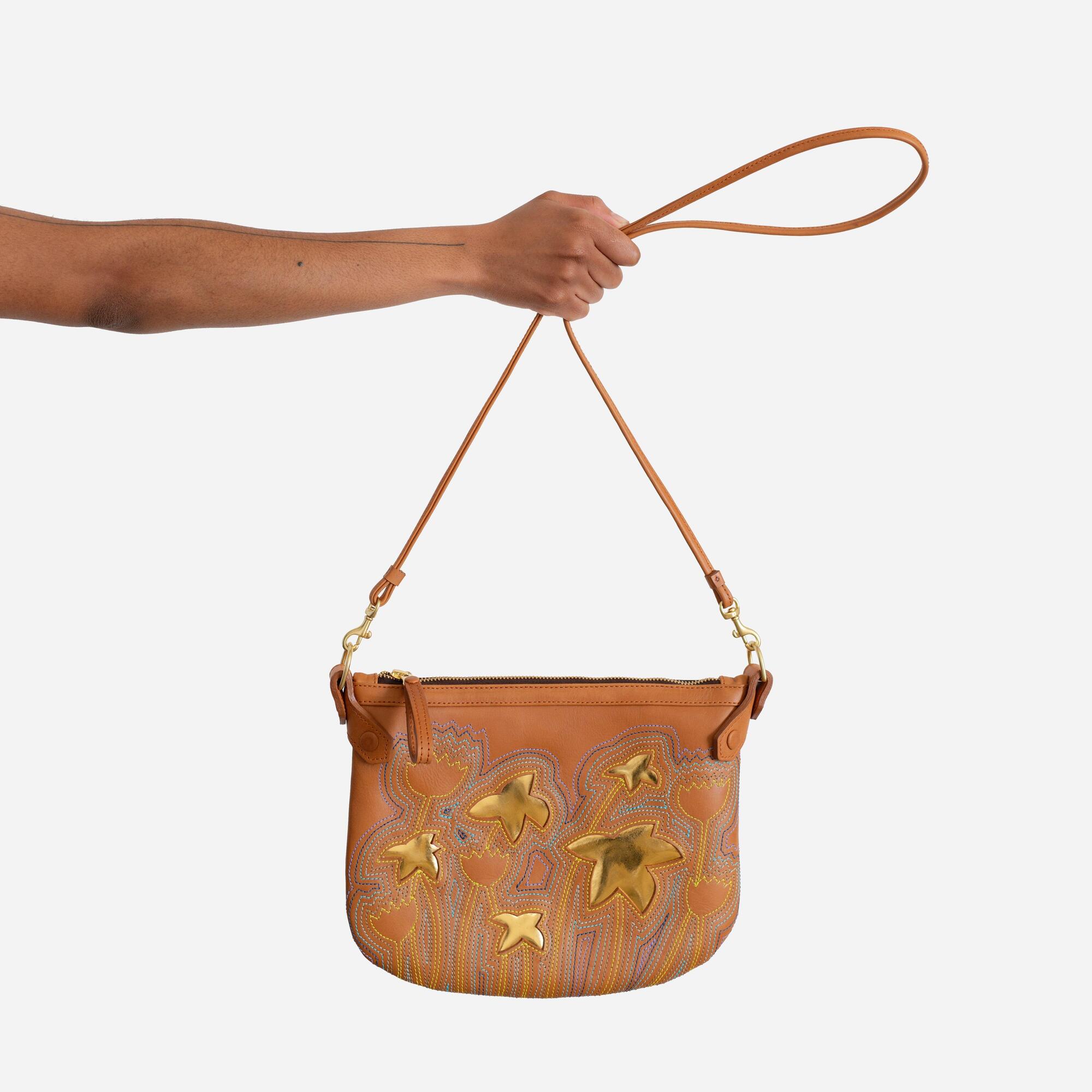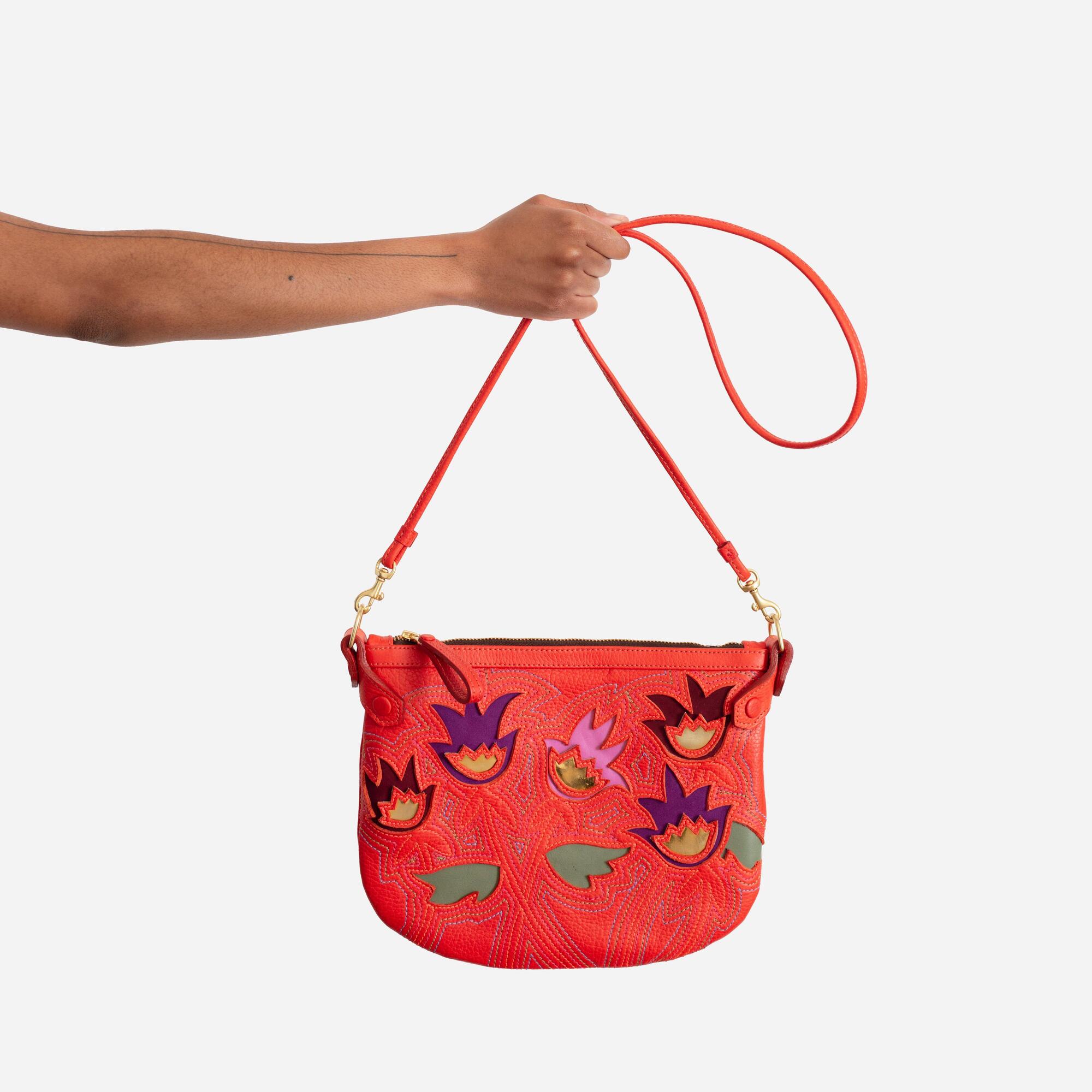 T H E  C H A - C H I N G
This glorious handcrafted leather sling is compact yet spacious enough for your essentials. Adorned with bright multi-coloured hand stitching and bold cutwork, elevate your outfit with this bold take on an everyday handbag. The Cha-Ching effortlessly transforms from day to night and can be worn with the sling or detached to wear as a clutch.