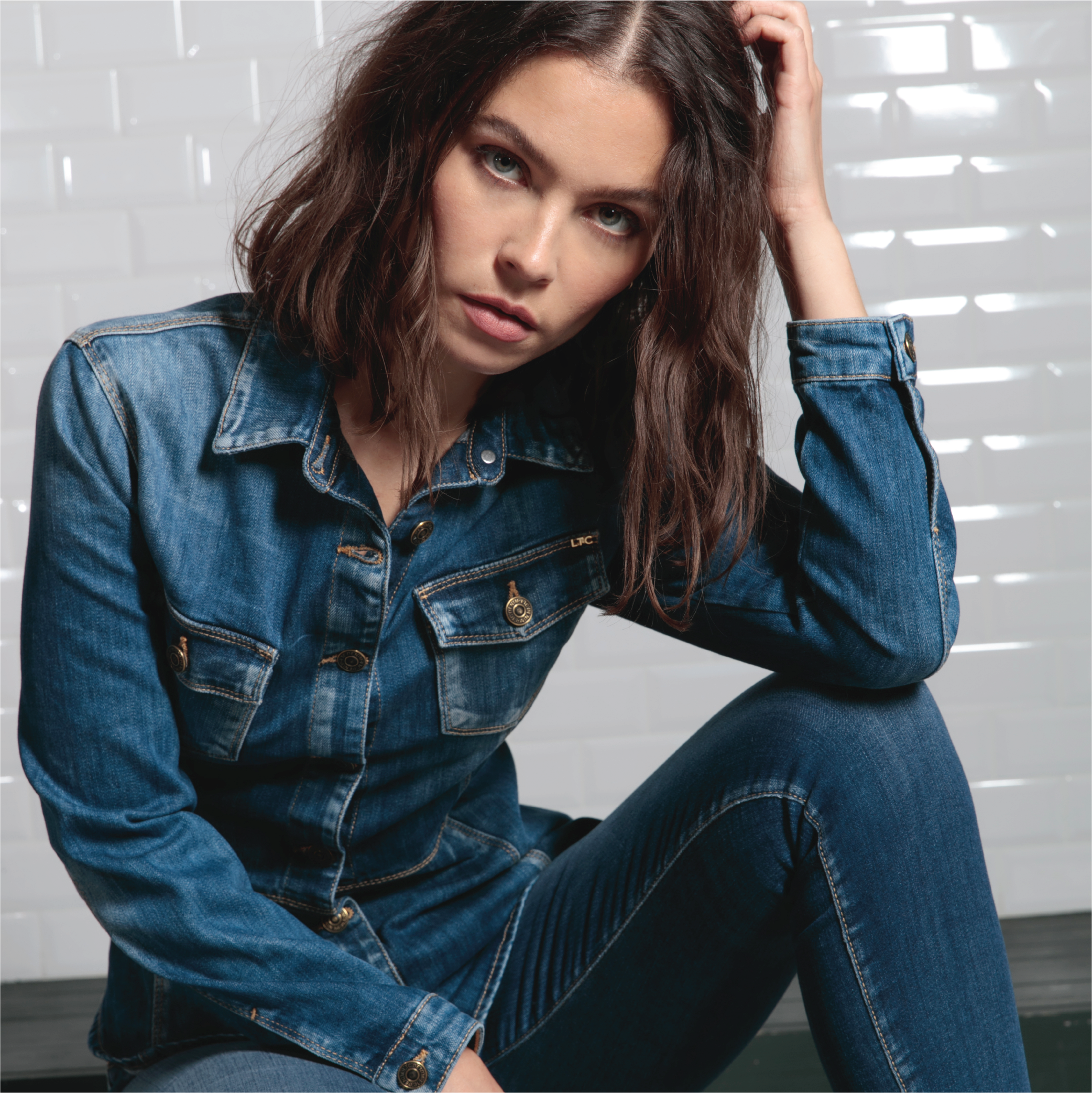 A 20-YEAR HISTORY OF JEANS - NARRATED BY LYLIAN RICHARDIÈRE
Our history was born in the Mediterranean basin, just like the denim fabric...
It should be remembered that jeans were created between Marseilles and Genoa, in Italy, where the yarn was dyed in indigo, hence the blue of Genoa which became "Blue Jeans" in English. Then the canvas was woven in Nîmes, hence the Nîmes canvas became "denim".
My father, Gil Richardière, was born in Arles. He worked for a long time in the reconditioning of clothing and opened his first second-hand shops in the 1970s. Then in the 80s, he opened others, including the most famous one in Marseille: "Propagande". Everybody came there to get their supplies and find inspiration.
When my father was young, stone wash did not exist: he already washed his raw jeans by bathing with them and rubbing them with sand! So I followed my father's passion and, since the creation of the brand I've been the one who has been developing our washes in the factories.
I EVEN USED TO TAKE NAPS ON PILES OF THE BOUTIQUE'S VINTAGE PAIRS OF JEANS
Jeans are our DNA … Since the beginning, we have been a jeans brand that has sought to provide clothes that reflect the manufacturing codes and techniques of jeans. We work this noble material with all the know-how acquired since the birth of the canvas, but also with a certain hand that is unique to us.
Even today, I'm still often in the factories with the workers to develop new processes. We experiment with different doses, we carry out tests, we try things out, and this is how, since our brand was launched, we have managed to develop our own recipes.  
Like alchemists, we have developed washings specific to our brands and we limitlessly decline all the possibilities that the blue canvas offers us. This is why we have become specialists in vintage jeans.
Today, our jeans are 100% from the Mediterranean, a traceability guarantee of quality. Then, of course, we are very well positioned on the fit - the cut - of the jeans, which is a question of pattern and stylistic know-how. Making good jeans is not something that is given to everyone, which is why many designers have broken their noses over it. To make the best fit, you have to understand this material and know the production process. A good wash and a good fit, it's a question of dosage as in cooking. But like any good recipe, our manufacturing processes are kept secret.
We buy from the best manufacturers: in Italy for canvas, in Spain for leather. All the elements that make up our jeans meet European standards and all our production is carried out in Tunisia, Morocco, and Portugal in factories that respect social and environmental standards.